Posts for tag: tooth decay
By Central New Jersey Prosthodontics
April 24, 2020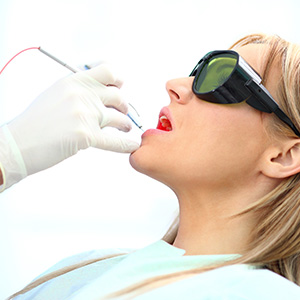 Advanced tooth decay is a serious dental problem that can threaten an affected tooth's survival. But for decades now dentists have reliably used root canal treatment to better a decayed tooth's odds. This routine procedure performed with dental drill and special hand tools removes infected tissue inside a tooth and replaces the voids with a filling to prevent future infection.
But now there's a new way to perform a root canal—with a surgical laser. Lasers, amplified and focused light beams, aren't new to healthcare—they're an integral feature of many routine medical treatments and surgeries. But their use is relatively new to dentistry, and to endodontics (treating the interior of teeth) in particular.
Lasers can be used in root canal treatment to perform a number of tasks. They can remove diseased tissue and other debris from the innermost tooth pulp. They can be used to clean and shape root canal walls in preparation for filling. And they can also be used to soften and mold the filling material to fit more precisely within a tooth's particular root canal network.
Although laser-assisted root canal therapy isn't yet widespread, laser's limited use to date has given us a fair picture of both their advantages and disadvantages. As with other medical laser applications, lasers are very precise in removing diseased tissue without too much disruption of healthy tissue. There's less need for anesthesia than with dental drills, and lasers are a lot less noisy and jarring. Patients by and large experience less bleeding, as well as less discomfort or infection afterward.
But because laser light can only travel in a straight line, they're difficult to use in many tightly curved root canals. In these cases, the traditional methods are better suited, although a laser can be used in conjunction with other tasks. Temperature with lasers must also be carefully managed lest the high heat that's often generated damages natural tissues.
Although lasers won't be replacing traditional treatment methods for decayed teeth in the foreseeable future, there's hope they'll become more commonplace as technology and techniques continue to advance. Lasers can only improve what already is an effective means of saving teeth.
If you would like more information on treatments for advanced tooth decay, please contact us or schedule an appointment for a consultation. You can also learn more about this topic by reading the Dear Doctor magazine article "Laser-Assisted Root Canal Treatment."
By Central New Jersey Prosthodontics
July 18, 2017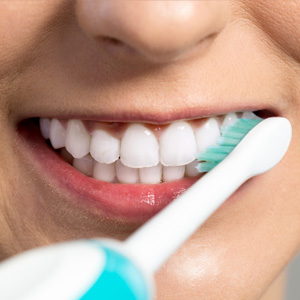 Archeologists can tell us quite a bit about our primitive ancestors. For example, because of their coarse, abrasive diet and a primitive understanding of oral hygiene, their teeth had a rough go of it. They simply wore out faster — a contributing factor, no doubt, to their short life spans of thirty or forty years.
But thanks to improvements in lifestyle, healthcare and diet, people live much longer today. And so do their teeth, thanks to advances in dental care and disease prevention. While teeth still wear to some degree as we age, if we care for them properly with daily oral hygiene and regular dental visits, we can keep that wear to a minimum. Teeth truly can last a lifetime.
Unfortunately, it's still all too common for people to lose their teeth prematurely. The main reason: the two most prevalent dental diseases, tooth decay and periodontal (gum) disease. Tooth decay arises from high concentrations of mouth acid that erode enamel, teeth's irreplaceable protective shell. Gum disease is an infection that damages the bone supporting tissues as it infiltrates deep below the visible gum line.
While they occur by different mechanisms, the two diseases have some commonalities. They both, of course, can lead to tooth loss. And, they're both triggered by oral bacteria found in dental plaque, a thin film of food particles built up on tooth and gum surfaces. Multiplying bacteria feed on plaque and produce acid as a by-product. And certain bacterial strains infect gum tissues.
Both of these diseases can be treated successfully, especially if detected early. But the better approach is to prevent them in the first place. This introduces another commonality — they share the same prevention strategy of daily, comprehensive brushing and flossing for plaque removal, regular dental cleanings and checkups, and a sharp eye for any signs of disease like bleeding gums or tooth pain.
With diligent dental care and close attention to your oral health, you increase your chances of avoiding the full threat of these diseases. And with healthy teeth, you have a better chance of living a long and healthy life.
If you would like more information on minimizing tooth wear, please contact us or schedule an appointment for a consultation. You can also learn more about this topic by reading the Dear Doctor magazine article "How and Why Teeth Wear."
By Central New Jersey Prosthodontics
January 03, 2017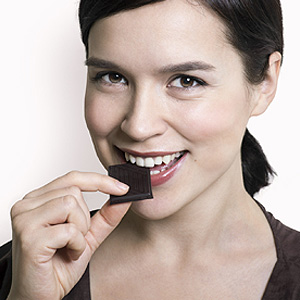 You've no doubt heard about certain foods and beverages that increase your risk for dental disease. These foods, often high in added sugar or acid, can lead to tooth decay or periodontal (gum) disease.
But have you heard about foods with the opposite effect — actually protecting your teeth against disease? Many of these dental-friendly foods are plant-based and fibrous: they stimulate saliva production, one of the mouth's best disease-fighting weapons.
But there are also some foods you might not expect to make the good list for dental health. Here are 3 surprising foods that could help you fight dental disease.
Cheese. We've long recognized milk as important to dental health — but cultured dairy products like cheese are also good for teeth. Cheese stimulates saliva, which neutralizes acid and replenishes the enamel's mineral content. Cheese also contains decay-stopping minerals like calcium, phosphorous and casein. And although milk cheese contains the sugar lactose, this particular type triggers less acid production than other sugars.
Black & green teas. You may have heard about the staining effect of tea, and avoided it as a result. But both forms of tea are also rich in antioxidants, substances that protect us against disease, including in the mouth. Black tea also contains fluoride, which strengthens enamel against cavities. If you drink tea, of course, you should exercise diligent hygiene to reduce any staining effect.
Chocolate. Yes, you read that right, chocolate: unrefined cocoa to be exact, which contains a number of compounds that resist decay. Ah, but there's a catch — chocolate in the form of your favorite candy bar usually contains high amounts of sugar. Sweetened chocolate, then, is a mixed bag of decay-resistive compounds and decay-promoting sugar. To get the benefit you'll have to partake of this favorite food of the Aztecs in a more raw, less sweetened form.
Of course, there's no single wonder food that prevents tooth decay. Your best approach is a diet rich in fresh fruits and vegetables, dairy and quality protein while limiting sugar-added and acidic foods. And don't forget daily brushing and flossing, coupled with regular dental visits for cleanings and checkups. Having a comprehensive dental care plan will help ensure your teeth remain healthy and disease-free.
If you would like more information on food choices and dental health, please contact us or schedule an appointment for a consultation. You can also learn more about this topic by reading the Dear Doctor magazine article "Nutrition & Oral Health."